Typical  Watermain Inspection Process
Preparatory Work
Review drawings, GIS data, ect and plan inspection route.
Preliminary site inspection, identify any preparatory work needed such as pumping of valve boxes, hydrant cleaning, brush clearing and any safety or access concerns.
Develop and approve inspection plan.
Field Work
Site safety inspection & briefing
Set-up traffic control (if required)
Watermain location detection (if required)
Measure the geometric distance between each chosen hydrant (sensor and sound source locations)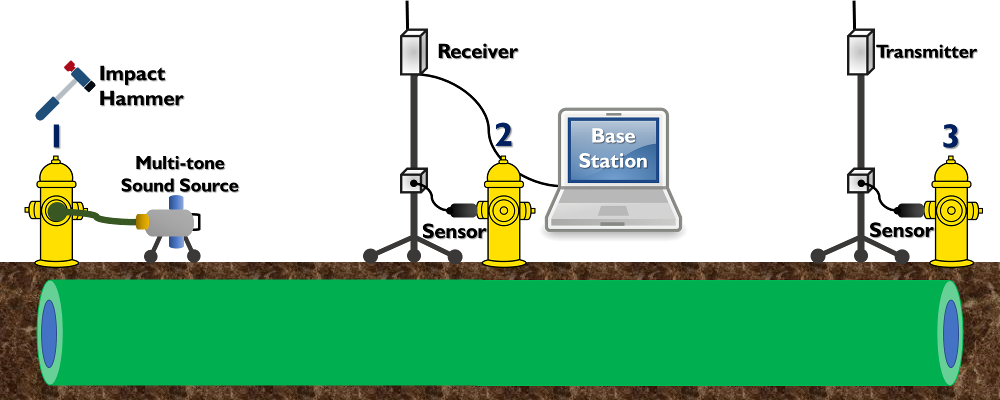 Set-up the base station by placing the sensor on the shut-off valve of hydrant 2 (shown on body for illustrative purposes only)
Connect base station to radio receiver
Instrument hydrant 3 with sensor and transmitter
Flow hydrant 1 to remove any air
Disinfect hydrant adapter and attach sound source to hydrant 1
Using an impact-hammer tap the operating nut of hydrant 1, or a valve key resting on shut-off valve
Observe signals at base station and adjust sensor gains
Record background signals
Possible leak locations are displayed at base station
Operate sound source and record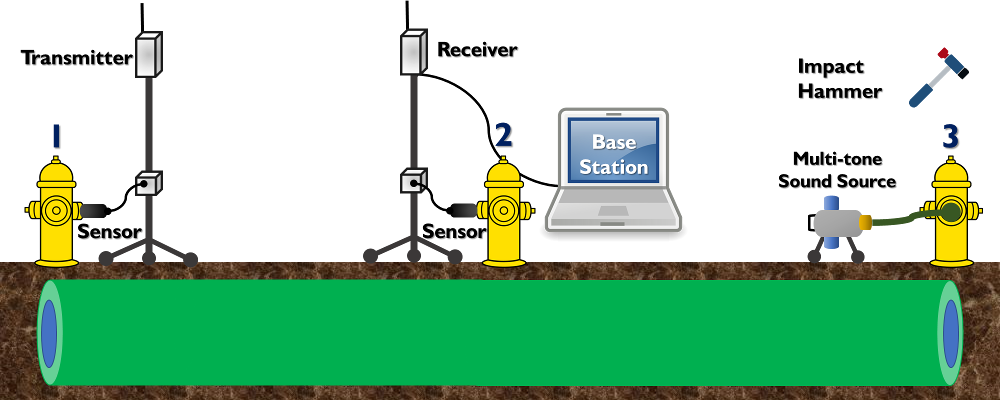 Close hydrant 1 and remove sound source
Move sensor and transmitter from hydrant 3 to hydrant 1
Flow hydrant 3 to remove any air and verify sound transmission to sensors
Disinfect hydrant adapter and attach sound source to hydrant 1
Tap hydrant 3 to adjust the gain on the sensors
Record background sound,
Potential leak locations are displayed
Operate sound source and record readings
Remove sound source from hydrant 3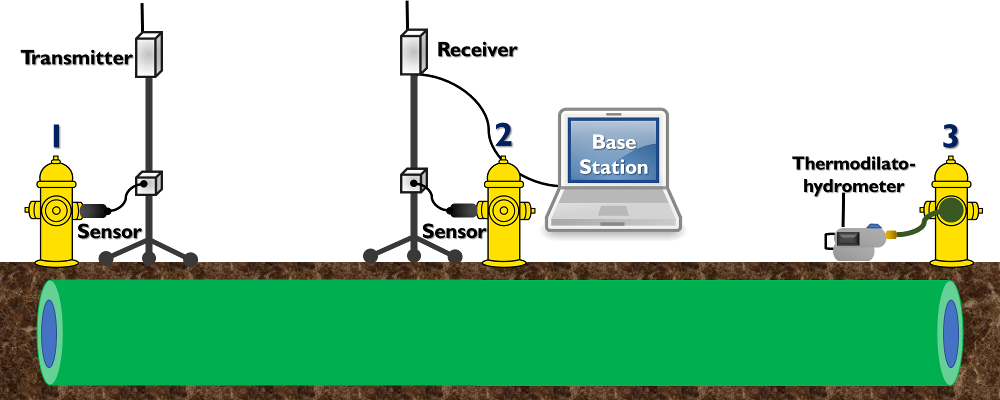 Disinfect hydrant adapter and attach Thermodilatohydrometer to hydrant 3
Conduct  measurements with Thermodilatohydrometer
Remove Thermodilatohydrometer and close hydrant 3
This measurement is not required for each short segment
Remove the base station and sensors from hydrants 1 and 2.
(Optional) Confirm any suspected  leak locations with ground microphone.
(As required) Site clean-up.
Reporting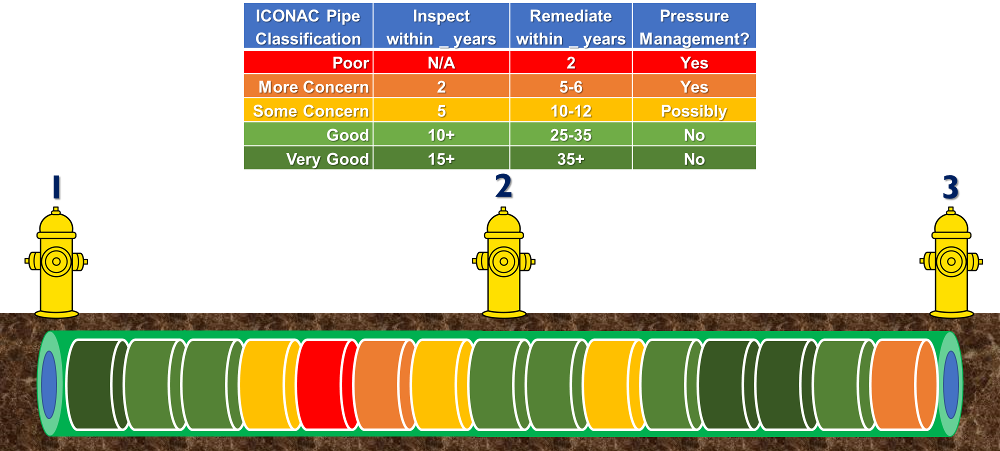 Analyze wall condition data using TAP software.
Prepare preliminary condition assessment and leak detection report formatted to customer specifications.
Conduct any needed validation or additional information gathering.
Deliver final report.